Car service is a maintenance check-up which has to be carried out as required by the vehicle based on set time intervals or according to a certain number of kilometers it has on its odometer. Cars perform efficiently and will run smoothly when serviced on time. It is in your best interest to bring your car for service and repairs if required to avoid sudden breakdowns and the problems that follow. caroman offers General Car Service, Car Wheel Repair, Car Denting, Car Painting, Car Wash Services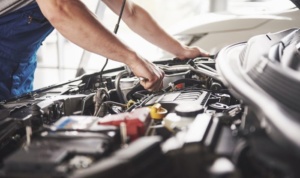 At Car-O-Man we have experienced technicians who will assess your car and gives the car the treatment it requires; the service comprises replacement of old parts and oils, checking whether the key components are functioning properly. The complete process is a hassle-free experience and your car will be serviced properly without you having to worry anymore.
We offer few other car services and maintenance in and around Hyderabad. you can check our other car services here.