Best Car Engine Belt Repair Service in Hyderabad
The Drive belt is the one responsible for connecting the alternator, power steering, and other major components to the crankshaft. There comes a time where the drive belt develops wear and tear due to the heat produced by the engine.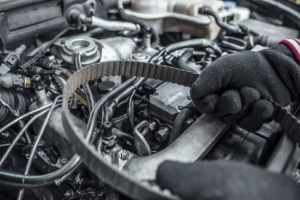 With Car-O-Man you do not have to worry about it as our service packages include drive belt inspection, and we will protect your car from serious damage and save you a lot of money.
We offer few other car services and maintenance in and around Hyderabad. you can check our other car services here.
Caroman offers Free Pickup and Drop Service in and around Hyderabad. We have exciting offers on Car Denting & Painting, Car Modification, and Car Maintenance Service. For any queries you can contact us at any time, our expert team will be always available to assist you.
Price Table
| Service | Price |
| --- | --- |
| Front shoe replacement | 0 |
| Brake disc replacement | 0 |
| Back brake cylinder replacement | 0 |
| Brake fluid replacement | 0 |
Request an
Appointment
Let us know how we can help You. Request an Online Appointment using the Form below.
[contact-form-7 id="927″ title="Make an Appointment"]