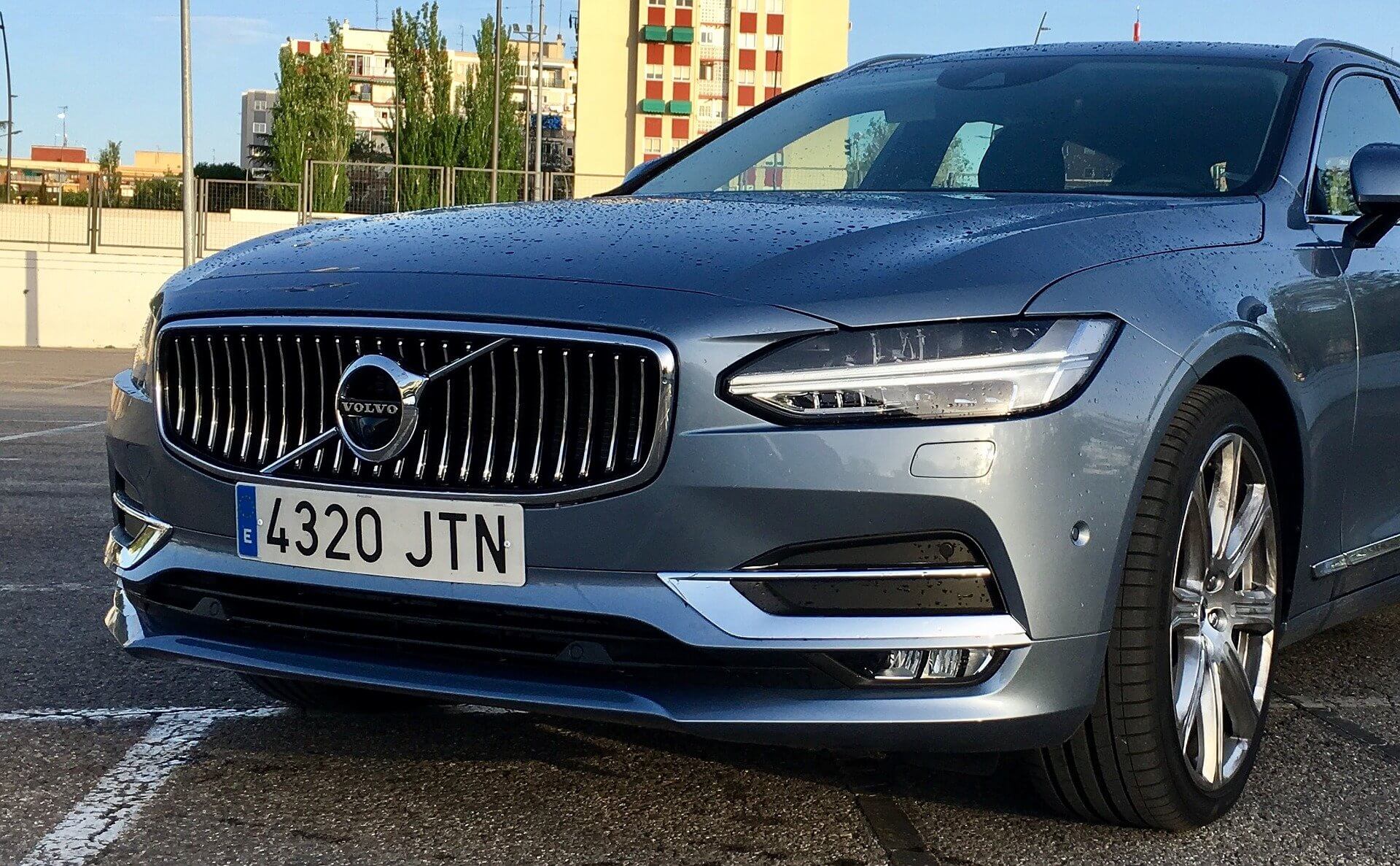 Volvo Car Service at Caroman
Volvo started making cars in 1959, for nearly a century Volvo has been making life easier, better, and safer with innovative technology. Volvo innovations delivered a premium experience through cutting edge technology and effortless solutions.
Volvo manufactures various vehicles like cars, trucks, buses, construction vehicles, defense vehicles, and other machinery.
If we especially look into cars we have SUVs, Sedans, Cross country cars, plug-in hybrid cars.
1. SUVs Models:
a) XC40 & XC40 Trim (Sports)- The compact, urban SUV that's big on innovation. With expressive design, ingenious storage, and smart technology.
b) XC60 & X60 Trim (sports) -Refined strength, progressive technology. An SUV designed around Comfort and performance.
c) XC90
Momentum – premium
R-Design – sports
Inscription – luxury
Excellence – Exclusivity -Combining the space and elegance of the XC90.Excellence is a true luxury experience.
2. Sedan Models:
a)S90-
a full-size sedan has best-in-class standard rear-seat legroom, luxurious design, and innovative technology, earning it top honors in many award categories.
3. Cross country Models:
a)V90 Cross Country-
This ruggedly sophisticated full-size crossover enhances every journey with true off-road capabilities and refined comforts like a panoramic moonroof and sumptuous seats.
1. How long does it take to charge the Volvo car battery?
Charging times will vary and are dependent on factors such as outdoor temperature, current battery temperature, charging equipment, battery condition, and car condition.
2.What is a plug-in hybrid Volvo car?
A plug-in hybrid car, also known as a PHEV (Plug-in Hybrid Electric Vehicle), is a car that uses both a conventional combustion engine and a battery-powered electric motor to provide power to the wheels.
3.Which Volvo models are available as a Twin Engine plug-in hybrid car?
As of 2019, all models are available with Twin Engine plug-in hybrid powertrain technology.
4.which model of VOLVO has twin exhaust features?
Volvo XC40 is available in a single variant – T4 R-Design which comes equipped with twin exhaust.
5.What is the ARAI mileage of the Volvo XC90?
The mileage of the Volvo XC90 ranges from 17.2 Kmpl to 42 Kmpl. In automatic, the claimed ARAI mileage of XC90 Petrol is 42 Kmpl and for the XC90 Diesel is 17.2 Kmpl.
6.when to change engine oil for Volvo cars?
It is recommended that the Volvo S60 oil & filter replaced every 3,000-5,000 miles for conventional oil. Synthetic oil usually should be replaced every 7,500 – 10,000 miles.
7.What's included in a Volvo Service?
A. Health Check, Car Wash, Genuine Service, genuine spare parts, Battery, Tires, Wheel alignment, Engine & oils check.
8.What type of oil does the Volvo car need?
Automakers usually specify a 5W-20 or 5W-30 oil for colder temperatures, with a 10W-30 oil as optional for higher ambient temperatures. Even more important, though, is changing the oil and filter regularly.
9.When should I replace my front Tires with the Volvo car?
Under normal driving conditions, you should get a minimum of 20,000 miles out of front tires on a front-wheel-drive car. For rear tires, it can be double that – around 40,000 miles. We recommend moving worn rear tires to the front when the front ones wear out.
when to check wheel alignment for Volvo cars?
It's a good idea to check your Volvo car alignment for every 6,000 miles or so. Even one misaligned wheel can reduce fuel efficiency, and could lead to fast wear and tear on your vehicle if left unchecked.
How frequently should general service is done for Volvo cars?
Most Volvo service intervals range from every 5,000 to 7,500 miles or at least once a year, but there is no harm in visiting our service center a little early.
12.How do I check if my car battery needs replacing?
Slow engine crank, Check engine light, Low Battery Fluid Level, Swelling, Bloating Battery Case, Battery Leak.
13.How do I know if my car battery is weak?
If the cranking of the engine is sluggish, or your vehicle is harder to start on cold mornings, it starts inconsistently, or there's no sound and interior lights when you try to start, suspect a failing battery, a loose or corroded connection, or electrical draw.
Volvo SUVs Models
XC40 & XC40 Trim (Sports)
XC60 & X60 Trim (sports)
XC90
Momentum - premium
R-Design - sports
Inscription - luxury
Volvo Cross country Models