If engine is heart of a car, battery is blood that keeps it working. Battery is one of cars most important part and never to be neglected. Regular Battery check ups and maintainance can save you from trouble latter.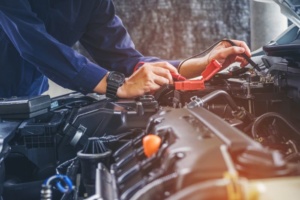 Car-o-man executives are Specially trained for all battery related problems of any car and any make. We have a good history of clearing battery problems for our clients.Our Car Diagnosis  experts can diagnose your vehicle's condition right away
Price Table
| Service | Price |
| --- | --- |
| Front shoe replacement | $70 |
| Brake disc replacement | $45 |
| Back brake cylinder replacement | $84 |
| Brake fluid replacement | $20 |
Request an
Appointment
Let us know how we can help You. Request an Online Appointment using the Form below.