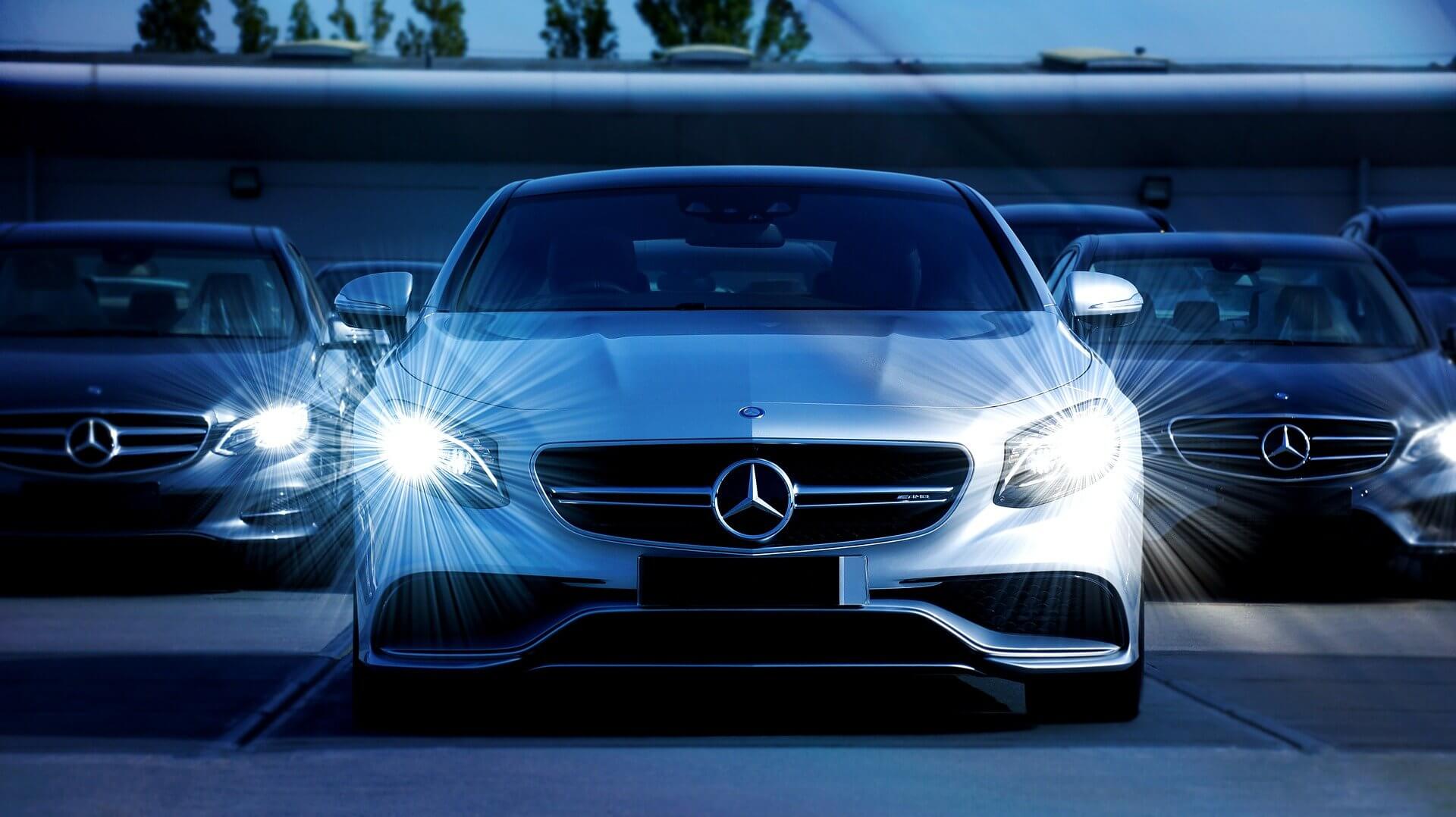 Benz Car Service at Caroman
Mercedes-Benz is a German automotive manufacturer headquartered in Wurttemberg.
Mercedes-Benz is known for producing luxury vehicles and commercial vehicles.
Mercedes-Benz offers a full range of passenger, light commercial and heavy commercial equipment.
Models: Mercedes manufactures various models offered in different classes.
A-Class – Subcompact luxury Hatchback / Sedan
B-Class – Subcompact luxury Multi Purpose Vehicle (MPV)
C-Class – Compact executive Sedan/Saloon, Estate, Coupé and Cabriolet
CLA – Subcompact luxury 4-Door Coupé and Estate
CLS – Mid-size luxury 4-Door Coupé and Estate
E-Class – Executive Sedan/Saloon, Estate, Coupé and Cabriolet
G-Class – Mid-size luxury Sports Utility Vehicle (SUV)
GLA – Subcompact luxury Sports Utility Vehicle (SUV)
GLB – Subcompact luxury Crossover
GLC – Compact luxury Sports Utility Vehicle (SUV)
GLE – Mid-size luxury Sports Utility Vehicle (SUV)
GLS – Full-size luxury Sports Utility Vehicle (SUV)
S-Class – Full-size luxury Sedan/Saloon, Coupé & Cabriolet
SL – Grand Tourer
SLC – Roadster
V-Class – Multi Purpose Vehicle (MPV)/ Van
AMG GT – Sports car
AMG GT4 – Sports Sedan/Saloon
X-Class – Luxury Pickup Truck
EQC – Luxury Electric Vehicle
EQV – Luxury Electric Transport Vehicle
FAQ's:
1.What does Mercedes Benz Service A include?
A. Here's what's included with the A Service: Synthetic motor oil replacement. Oil filter replacement.
All fluid level checks and corrections dependent on factory-recommended service intervals for your vehicle's year and model.
2.What is service B in a Mercedes?
Most Mercedes models manufactured after 2009 will need it after the first year or 20,000 miles.
Service B involves: Replacing the oil filter, synthetic motor oil, and combination or cabin dust filter.
Inspecting and correcting tire pressure.
3. What is the average life of a Mercedes Benz?
It is tough to answer but, Some models have small issues as early as 50,000 miles, while other models can go over 200,000 miles with regular car maintenance.
4. Do Mercedes timing chains need to be replaced?
A timing chain runs inside the engine, as it needs to be lubricated by the engine oil.
A timing belt typically needs to be replaced between 40,000 and 100,000 miles depending on the vehicle.
5.What are the signs of a timing chain going bad?
Common signs of a faulty timing chain include engine misfires, metal shavings found in the oil, and rattling sounds from the engine while idling.
Engine misfires or runs poorly.
Metal shavings found in the oil.
Engine won't start or fails.
Check Engine Light is on.
Engine rattles while idling.
6. when to check Mercedes-Benz Tire Rotation?
Tire rotations for FWD or RWD vehicles need to be performed every 5,000 to 7,500 miles. Plan on a tire rotation at least once every six months.
7. How often should I get my tires rotated and aligned?
As a general rule of thumb, it's a good idea to rotate your tires every 5,000 miles.
If you drive a car that uses conventional oil, this is roughly every other oil change. I also depends on your driving style and your car as well.
8. Do I need an alignment to Mercedes Benz after changing tires?
A wheel alignment isn't necessary when you have new tires installed, but it's a good idea.
An alignment helps ensure that all four tires are correctly angled with each other and the road. It can help you get more miles out of a new set of tires.
9. How do I check my tire balance for Mercedes?
The sign of your tires being out of balance is a shake or vibration between 60 and 70 miles per hour.
Generally shaking in the steering wheel and/or seat of the vehicle are the top complaints customers come in with.
There are several different reasons tires can be out of balance.
10. How do you check a Mercedes battery?
Hit the reset button 3 times quickly. The reset button is on the side of the cluster. You should see a value of VB: 12 volts or more on your dash and hear a beep. This value represents the voltage coming from your battery.
11.Why do my Mercedes brakes squeak?
The brakes squeaking are caused by the brake pad residue, dirt, and other chemicals.
Benz A-Class
Mercedes-Benz A-Class Subcompact luxury Hatchback / SedanModels
Benz B-Class
Mercedes-Benz B-Class – Subcompact luxury Multi Purpose Vehicle (MPV)
Benz C-Class
Mercedes-Benz C-Class – Compact executive Sedan/Saloon, Estate, Coupé and Cabriolet
Benz CLA
Mercedes-Benz CLA – Subcompact luxury 4-Door Coupé and Estate
Benz CLS
Mercedes-Benz CLS – Mid-size luxury 4-Door Coupé and Estate
Benz E-Class
Mercedes-Benz E-Class – Executive Sedan/Saloon, Estate, Coupé and Cabriolet
Benz G-Class
Mercedes-Benz G-Class – Mid-size luxury Sports Utility Vehicle (SUV)
Benz GLA
Mercedes-Benz GLA – Subcompact luxury Sports Utility Vehicle (SUV)
Benz GLB
Mercedes-Benz GLB – Subcompact luxury Crossover Mercedes-Benz
Benz GLS
Mercedes-Benz GLS – Full-size luxury Sports Utility Vehicle (SUV)
Benz G-Class
Mercedes-Benz G-Class – Mid-size luxury Sports Utility Vehicle (SUV)
Benz S-Class
Mercedes-Benz S-Class – Full-size luxury Sedan/Saloon, Coupé & Cabriolet
Benz SL
Mercedes-Benz SL – Grand Tourer
Benz SLC – Roadster
Mercedes-Benz SLC – Roadster
Benz V-Class
Mercedes-Benz V-Class – Multi Purpose Vehicle (MPV)/ Van
Benz AMG GT
Mercedes-Benz AMG GT – Sports car
Benz AMG GT4
Mercedes-Benz AMG GT4 – Sports Sedan/Saloon
Benz X-Class
Mercedes-Benz X-Class - Luxury Pickup Truck
Benz EQC
Mercedes-Benz EQC - Luxury Electric Vehicle
Benz EQV
Mercedes-Benz EQV - Luxury Electric Transport Vehicle