Looking to have Some New Added Customise Features For Your car? Well, Car-O-Man has Some of the best fitted for Car customization Segments. Car-O-Man Teams Are an expert in Interior and Exterior Making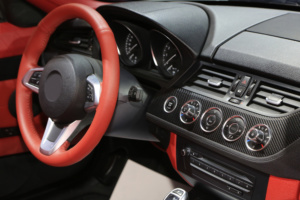 We have Standard solutions and ideas for more and more often good ideas in making for the most demanding interior designing. Luckily, you have found a place where the most sophisticated Place Like Car-O-MAN, where employe is ready in order to turn individual ideas and dreams into reality. We believe in the perfection of every, even the smallest detail, and their skillful combination into a harmonious whole. Trust us with transforming your car interior and exterior design into a unique, exclusive space according to your vision and character.
We understand that your needs and requirements. it is our job to build a customized Modified vehicle that meets your expectations. Our expert accessories team will work with you According to your Modification designs that you suggest to us and we create a vehicle that performs exactly the way you looking for. Our Team is experienced in building hundreds of vehicles for all types of clients is an assurance that we have what it takes to get you exactly what you want.
We offer few other car services and maintenance in and around Hyderabad. you can check our other car services here.
Caroman offers Free Pickup and Drop Service in and Around Hyderabad. We have exciting offer on Car Denting & Painting , Car Modification and Car Maintenance Service. For any queries you can contact us at any time, our expert team will be always available to assist you.
Interior Detailing starts @ 2,499/-
Water washing & cleaning, vacuum cleaning, seats water foam washing, all door pads clean & polishing, dashboard grills cleaning & polishing, roof cleaning, seat covers (only leather & artificial leather covers ), console box cleaning & polishing, dikki space cleaning & polishing, under hood cleaning & polishing, all alloy wheels cleaning & polishing
Car Teflon coating starts @ 2,999/-
– Water washing , cleaning, Teflon coating 1 layer
Ceramic coating
Car 7h hardness starts @ 18,000/-
Car 8h hardness starts @ 25,000/-
Car 9h hardness starts @ 32,000/-
Car 10h hardness starts @ 40,000/-
Price Table
| Service | Price |
| --- | --- |
| Front shoe replacement | 1,000/- |
| Brake disc replacement | 0 |
| Back brake cylinder replacement | 0 |
| Brake fluid replacement | 0 |
Request an
Appointment
Let us know how we can help You. Request an Online Appointment using the Form below.